Zusätzlich zu den folgenden Veranstaltungen ist das FabLab jeden Montag und Donnerstag ab 18:30 für interessierte Besucher geöffnet.
The FabLab is open every Monday and Thursday from 18:30. There are additional events and workshops in the calendar.

Diese Veranstaltung hat bereits stattgefunden.
Kunst! pres. Abstrakt Reflections Label Night
17. Oktober 2017 @ 20:00

-

18. Oktober 2017 @ 1:00
Veranstaltung Navigation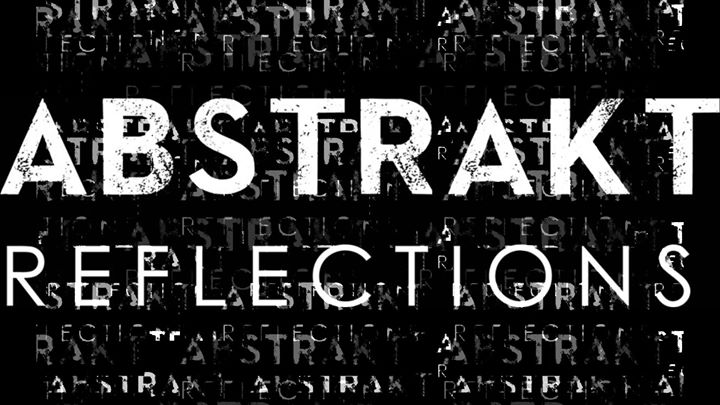 Abstrakt Reflections is a platform & netlabel focused on the types we love.
We watch for things more left-field, a creative space for abstract rhythms, otherworldly soundscapes and especially invention in electronic music today.
We are open to anything else anyhow, devoted to high quality electronic music with a distinctive sound. Being creative and doing everything with heart is what we stand for.
c0ma (AR) [IDM / EXPERIMENTAL / BREAKCORE]
c0ma is the personal project of Pablo Benjamin from Buenos Aires, Argentina, the Label boss of Abstrakt Reflections

Lokom (FR) [IDM / EXPERIMENTAL / BREAKCORE]
Lokom cut his teeth in Grenoble where he discovered the electronic underground scene in the 2000s.
He quickly developed a passion for live and especially FM synthesis. An avid bass music with tangy trend lokom now work under the banner of experimentation analog-psyche-conductive.

Flint Kids (UK) [IDM / EXPERIMENTAL]
Flint Kids hail from south London. Sound is his weapon of choice. Get caught in the crossfire.

Datolar (DE) [IDM / EXPERIMENTAL]
Datolar is 46 years old Gerald Becker from Frankfurt, Germany.
Gerald has been listening to music over decades, from Skinny Puppy to Ganzheit, from HECQ to Autechre, from Richard Devine to Xela. Back in the 90's he released various EPs as Virtual Symmetry on the legendary label Eye-Q Records.
Data and Modular. Trial and error. Different sources and constant change in the sound and structures is what defines him.

Visuals: PPLC