Radium Laser Model 1390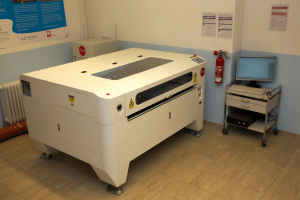 Our laser cutter in in the meeting room. It contains a 100W CO2 laser.
CO2-Laser
Laser Class 1
Cuts: perspex, wood
3d Drucker – Prusa i3 MK3s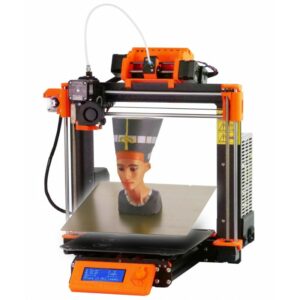 The Prusa i3 MK3s is a very good 3D printer and we have three of them in the lab. Objects can be printed from SD card or over the network.
Build Volumen: 25 x 21 x 21 cm or 9,84 x 8,3 x 8,3 in
many kindes of filamente printable
Electronic workstation
We have a fully equipt workplace and planning to build a second.

oscilloscopes(digital and analog)
rework station with hot air
Workshop for wood and metal